The latest version 1.1.0 of WPCasa Contact Form 7 is now ready for download.
In this update we fix a compatibility issue which appears in relation with the most current version of Contact Form 7 (v4.8).
Since the release of Contact Form 7 in version 4.8 there has been an issue with the mail tags not rendering any data. This leads to missing data in the "best case", and to non-functional e-mail forms in the worst. If you experience this issue please backup your site and update Contact Form 7 AND WPCasa Contact Form 7 to their latest versions.
Further some action is required from you. After you've updated both plugins please check your listings form and make sure to rename the listing fields. By default there must be something like the following: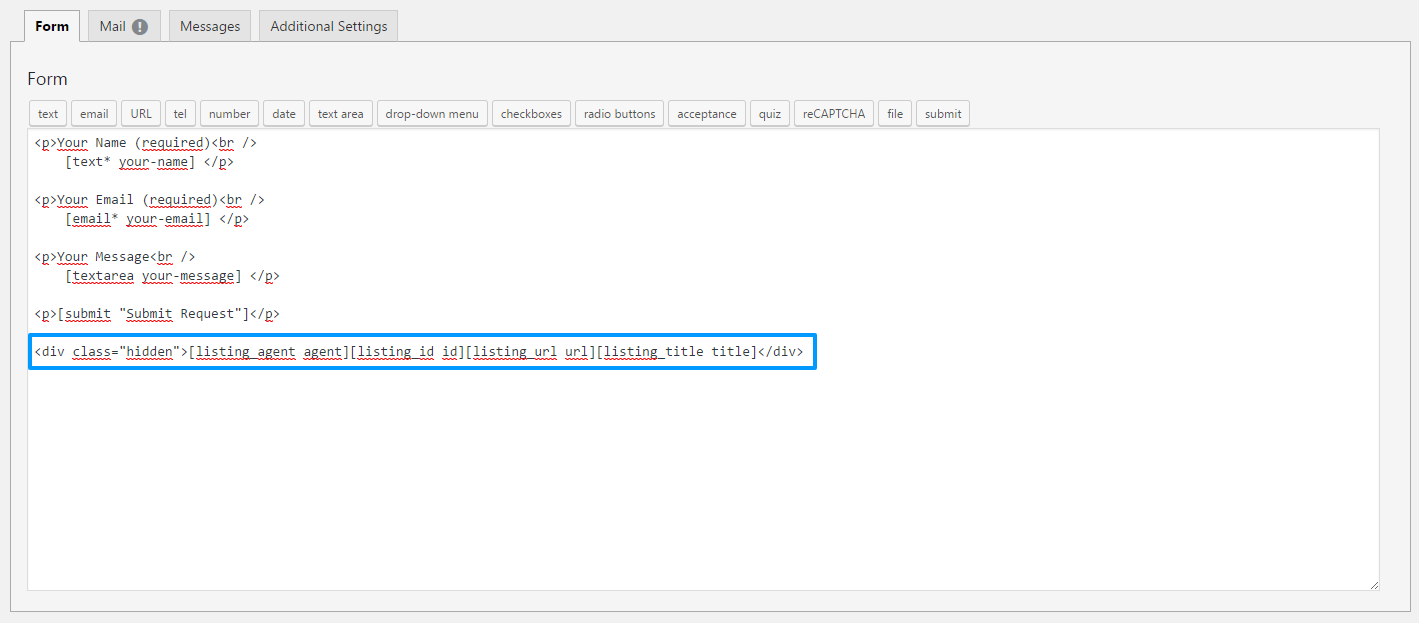 And change them to something like this: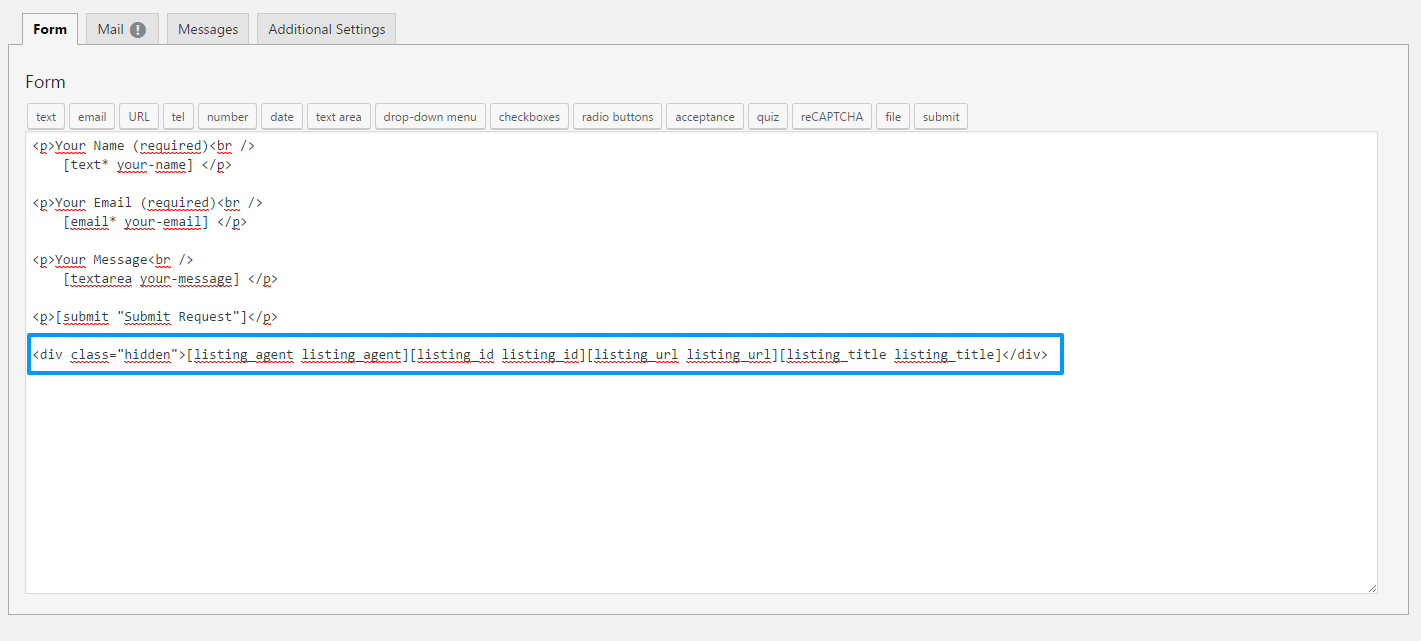 As we take the [listing_id id] for example, the 'id' part is the field name. And it is not allowed anymore to use 'id' as field name, thus changing the field name to something else, like [listing_id listing_id]. You can also rename it to anything else, but just not id.
Also make sure to update the Mail Tab: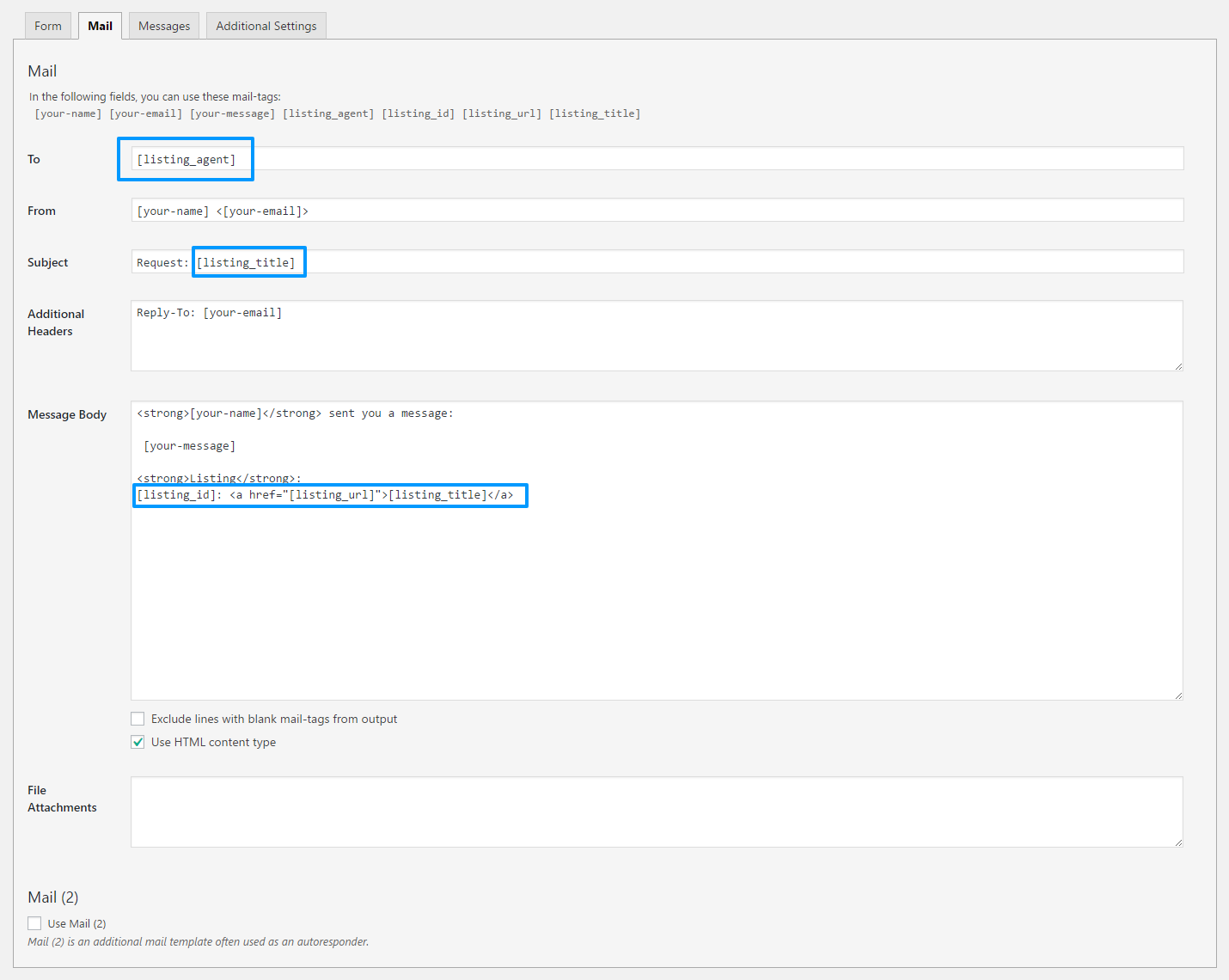 Changelog (v1.1.0)
Fix compatibility issue with CF7 4.8
Update
Please go to WP-Admin > Dashboard > Updates and find the update notification of the plugin and follow the instructions on the screen.
Useful Links